Eureka Springs Arkansas
This area was historically always attracting visitors: because of a reputation for healing waters from the area springs, in particular the "Basin Spring" which was a small pooled space hand-carved from limestone by an Osage Indian chief named Black Dog, visitors gathered for medical purposes. The land was part of the Osage tribal territory, but they allowed Cherokee (who they were otherwise hostile to) and the Sioux (from Lake Superior area) to travel into the area to use the spring waters, fearing that if it was not shared, the Great Spirit might dry up the springs.
DeSoto and Ponce deLeon are suspected to have visited the spring, as evidence exists that they traveled in the area searching for gold and for other valuables.
The town of Eureka Springs was named by C. Burton Saunders of Berryville, Arkansas. The town came close to being named "Saunders Springs," but because "Buck" Saunders had been reading about Ponce deLeon's trips to find the "Fountain of Youth" and for using the Greek phrase "eureka" (meaning "I found it") he suggested 'Eureka Springs.'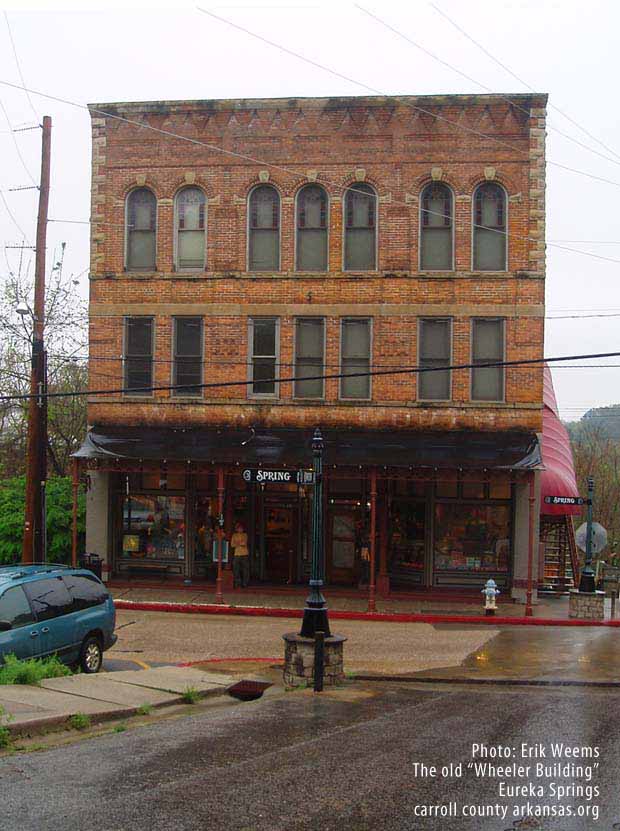 Eureka Springs in Carroll County Arkansas
---